THE 24/7 GYM FOR FITNESS IN Edgewater
Edgewater's Home Of Fitness, Community, and Wellness!
meet a tribe of like-minded people who inspire you to be your best self 
learn movements with proper form to prevent injury & boost confidence
get more done in less time our coaches guide and keep you focused
add structure for fitness, nutrition & recovery to hit goals without stress!
WE ARE MORE THAN A WORKOUT
DISCOVER WHAT YOU ARE CAPABLE OF
We make sure that every single person that joins our Edgewater community feels welcomed and leaves every single workout feeling more confident in their bodies than ever before. This is a community that is based on helping each other achieve their goals.
Our friendly, world-class trainers will eliminate the guesswork in your workouts, coach, and guide you through challenging (but really fun) workouts in the Edgewater area. We will provide the perfect combination of coaching and accountability, allowing you to focus on what matters most.
 Edgewater provides an incredibly supportive environment to pursue fitness, train hard while pursuing your goals. Edgewater's emphasis on teamwork and accountability will help you in achieving what you want most out of life. Sign up today!
FUNCTIONAL FITNESS PROGRAMS
TAILORED TO MEET YOU WHERE YOU ARE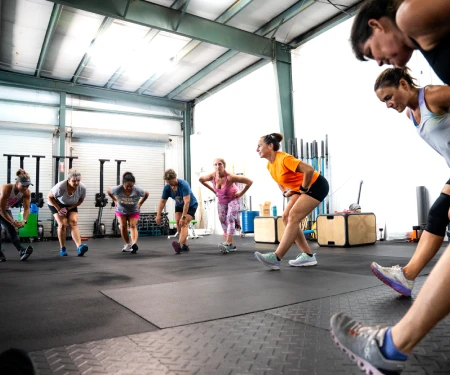 Become your best self in our fun core program with 60 minutes of community-based group classes where you are supported by an expert coach while surrounded by a community of like-minded Edgewater locals.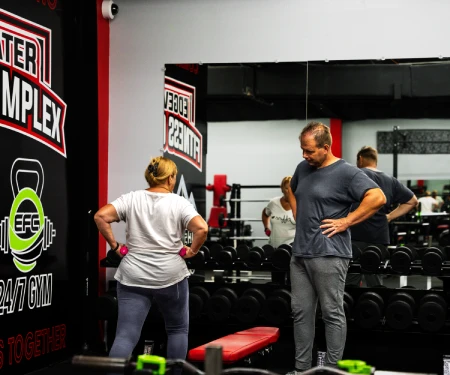 We offer the best personal training program in the Edgewater area. Work one-on-one with one of our amazing coaches to create your perfect workout schedule with support from our full team as we work together to personalize your fitness experience.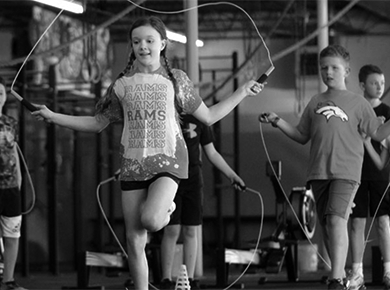 A big part of gaining strength is also gaining flexibility. Our yogility classes are a fusion of yoga and mobility offered to de-stress and meditate while finding direction both on and off the mat. We like to think of yoga as the yin to our CrossFit yang. If you feel like you need more balance in your life, then yogility is the perfect class for you.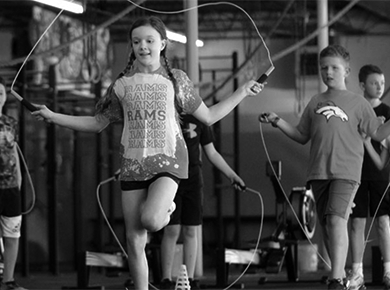 Now is the time to instill healthy habits in today's youth! We teach kids how to enjoy exercise and sport through proper and safe movement. All while having the time of their life! It's almost like daycare on steroids!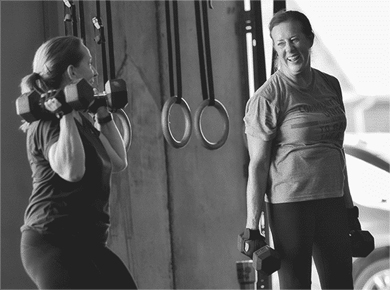 Spend focused time every day improving your strength and foundational gymnastic skills to help improve your overall health and fitness. You will move better, learn new drills, and improve your skills in all gymnastic movements.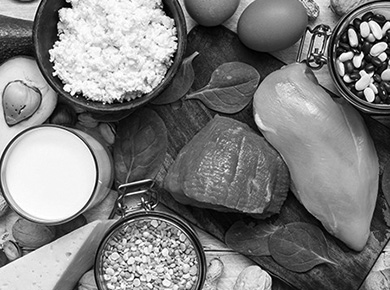 Stop dieting and restricting yourself and start focusing on healthy habits with a proven personalized plan. Edgewater Fitness Center's nutrition is founded in creating real change, education, and world-class coaching.
WHAT PEOPLE ARE SAYING...

Ashalee Edwards
Edgewater Fitness Center MEMBER
"24 hour gym! Everything well maintained- re-design in progress. Friendly helpful staff! Would recommend for ladies- no creepers."

The_Victim 1
Edgewater Fitness Center MEMBER​
"24 hour gym! Everything well maintained- re-design in progress. Friendly helpful staff! Would recommend for ladies- no creepers."

Carter
Edgewater Fitness Center MEMBER​
"As someone who works out here 5 times a week I can say that the the environment in this gym is very encouraging and up lifting. The people are nice and friendly. This gym is always evolving in some fashion whether it be new equipment or lighting showing that the owners really care about your experience here. 10/10 would recommend"

Phillip Kentish
Edgewater Fitness Center MEMBER​
"This place is the best quiet yet one of the most functional gyms in Edgewater to Port Orange. I highly recommend for people who hate crowded gyms and love to get a late night pump in! With the new renovations, my workout has been even better!"
ARE YOU READY TO LEVEL UP?
We welcome drop-in's from other gym's all over the world! Click here for drop-in details. If you are considering joining our gym, your drop in fee will be credited back to you at sign up. Click the button below to get started!
Edgewater Fitness Center Schedules
Edgewater Fitness Center is a 24/7 complex for members. Please refer to our staffed hours to schedule a visit or if you need assistance from staff.
All of the below group classes are available to all 24/7 members. Please reference this schedule to plan out your next class with us.

7:00 AM - 1:00 PM
4:00 PM - 8:00 PM

10:00 AM Seat of the Soul Chair Yoga
Class Located in CrossFit Space
Class Located in CrossFit Space
8:00 AM Easy Does It
(Silver Sneakers)
10:00 AM Seat of the Soul Chair Yoga
Class Located in CrossFit Space
Class Located in CrossFit Space
Every 2nd & 4rth Saturday Of The
Month 9:00 AM
Every 3rd Saturday Of The
Month 8:30 AM
ALL OF THE THESE CLASSES ARE INCLUDED WITH A 24/7 MEMBERSHIP
MONDAY
TUESDAY
WEDNESDAY
THURSDAY
FRIDAY
SATURDAY
MONDAY
CrossFit
5:00 AM
CrossFit
6:00 AM
CrossFit
7:00 AM


CrossFit
5:00 PM
CrossFit
6:00 PM
Olympic Lifting
7:00 PM
CrossFit
8:00 PM
TUESDAY
WEDNESDAY
THURSDAY
FRIDAY
SATURDAY
MONDAY
TUESDAY
WEDNESDAY
THURSDAY
FRIDAY
SATURDAY
MONDAY
CrossFit
5:00 AM
CrossFit
6:00 AM
CrossFit
7:00 AM


CrossFit
5:00 PM
CrossFit
6:00 PM
Olympic Lifting
7:00 PM
CrossFit
8:00 PM
TUESDAY
WEDNESDAY
THURSDAY
FRIDAY
SATURDAY
3042 S Ridgewood Ave, Edgewater, FL 32141, USA